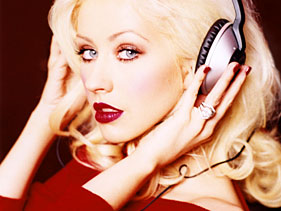 Christina Aguilera
There seems to be a new Christina Aguilera on view these days — especially on her new double album, Back to Basics. Sure she has shown some skin in the past but she hasn't really let people get to whats beneath it, "I'm very protective of how much I let people see," she says, clearly a trust issue she aquired from childhood abuse from her father.
However, on her new album she is opening the door with songs that deal with her bad childhood experiences ("Oh Mother"), lack of a father figure ("The Right Man"), and how true love can heal all wounds eventually.
In addition, Back to Basics is a love letter to her new husband Jordan Bratman. On a new song called "Understand," Christina sings, "I used to think that happiness/ Could only be something that happened to somebody else." Jordan Bratman changed all that. Had Bratman not entered Christina's life five years ago, "the lyrical content of the album would have been very different," she says.
At its best, Basics celebrates that discovery — "Candyman" and "Nasty Naughty Boy" are bright tributes to love and lust. It's happy music, and Christina's definetly having fun with it — mimicking the 1940s-era with "Boogie Woogie Bugle Boy" and occasional club tunes before bringing in the strings for earnest expressions of her love.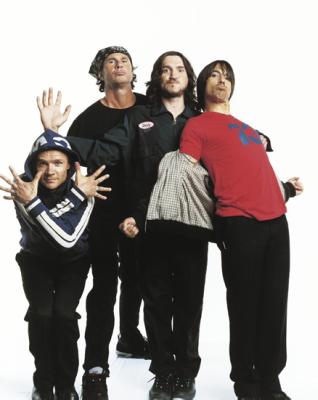 Whose In the Lead of VMA Nominees?
Shakira's "Hips Don't Lie," video is tied for the lead with seven nominations, including Best Female Video, Best Choreography, Best Pop Video, and Best Dance Video with the Red Hot Chili Peppers' "Dani California" who also scored seven nods including Best Group Video, Best Rock Video, and Best Art Direction to name a few.
Next is Madonna, and the boys of Panic! At The Disco coming in with five chances each to win a prized moon man. Madonna is up for Best Female video and Dance video, while Panic!'s "I Write Sins Not Tragedies" earned them a Best New Artist nod, Video of The Year and Best Group Video.
Following them is Christina Aguilera's "Ain't No Other Man", which earned four nominations, including Best Female Video, Best Pop Video, and Best Choreography.
All of the above are competing for the desired Video of the Year Award.